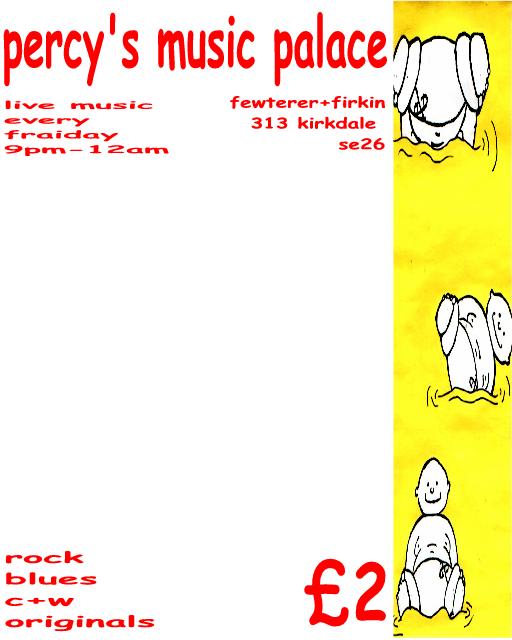 You don't need to travel to North London to see excellent live bands, they are here right on your doorstop, just waiting to be discovered by you
£2 on the door buys you three hours of happiness.

For more information on who's playing, or to get onto the "Percy's Music Palace" mailing list ring Frankie on 0181 325 1128 or, click on the gig list button or send an Email to the address on this site.

OK, where did you say it was?
Percy's Music Palace... is held at The Fewterer & Firkin Pub in Sydenham, SE26, at the junction of Kirkdale (A2216) with Sydenham Road (A212); a short bus ride from Crystal Palace and Beckenham; right next door to Sydenham BR station with connecting trains from London and Croydon; just up the road from a cab office!
phone 020 8325 1128 LINKS:- - - - -
fax 020 8325 1128 www.pubrock.com
email percys@talk21.com www.burbs.org.uk